i was watching good luck chuck because i hate myself but thats another story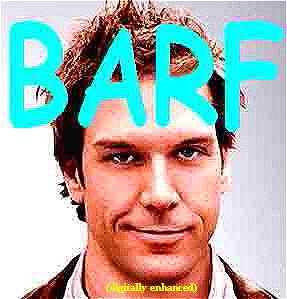 this guy is hideous i wonder why i never noticed how ugly he was until i saw this movie. the problem may be exaggerated by contrast with jessica alba on the same screen cause she isnt too hard to look at at all. but damn.
he has a strikingly hateable face. i get the same feeling when im watching some movie magic behind the scenes thing and one of jim hensons wizards shows off some latex goblin head he made and sort of beams with fatherly pride like he outdid himself with this one.
i think his whole demeanor and his tired shtick and his rubber limbed histrionics dont help. i was kind of thinking while watching this hog slop that dane cook is really like a very very poor mans ben stiller crossed with a very very poor mans jim carrey.
which is weird because those guys are ALREADY poor mans versions of some other guys but i cant really think of the guys now. maybe they dont actually exist but rich folk are just kind of waiting around and hoping
which would make dane a guy slated for the utterly fucking destitute. dane cook is like part of an emergency relief care package for a third world nation. but then it turns out they dont want him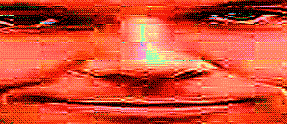 dane dont make any more movies